Our Promise
We're creatives, and we're businesspeople. We're thought leaders and innovators. We're imaginers and doers. We dream without losing sight of good sense. We're experienced but always seeking what's new and next. Our long-term relationships and partnerships mean everything. We're the hardest-working team in the business, but never forget to bring a sense of fun to it all. We're all of this and more, and that's what makes our more than fifty person team special.
Peter Moe
Production Director, Associate
"I enjoy all the unique challenges our talented designers dream up – there's always something new and amazing for us to help create!"
Kim Aune
Senior Vice President, Principal
"I love helping clients achieve positive business results! We have the pleasure of designing spaces that bring to life our client's vision and allow them to achieve goals that drive long term success."
Erica Freeman
Senior Project Architect, Associate
"Building relationships with our clients and seeing them succeed inspires me. I love the constant strive towards designing unique spaces that push the envelope."
Kaia Van Patten
Interior Designer
"Design is a creative outlet for me. It allows me to dream up and explore the high-level picture while simultaneously diving deep into the nitty gritty details."
Breana Detzler
Senior Architect, Senior Associate
"I love the relationships we build at Shea, whether it's with our clients, consultants, or within our teams."
Ryan Pellika
Architectural Technician
"Working on hospitality projects is such a treat. It's great being able to see people enjoying your work in an unforgettable space."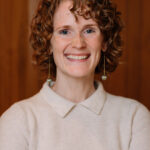 Katie Lichtenheld
Senior Interior Designer
"Using what a space has going for it and making is better for current users—finding those 'good bones' and making them shine—is my favorite kind of project."
Heidi Kunes
Production Manager
"Custom pieces make any project so special, whether it's wallcovering, furniture, art, or signage."
Adam Demers
Senior Designer
"Being a designer means being in a constant state of discovery."